Structured Cabling
Structured Cabling
Design
The telecommunications facility or data center is the heart of both large and small scale businesses. All communications systems are centralized, and creating an efficient infrastructure is crucial to your daily operations and communications needs.
We take pride in designing, implementing and maintaining all systems pertinent to each area of your business, whether you're building new, renovating or simply upgrading your current equipment.
Installations
Analog Voice Systems

Voice-Over-IP-Systems

Networking Systems

Fiber Optic Systems

Panel Installations & Terminations

Device End Point Terminations

Rack System & End Point Labeling

Testing & Certifications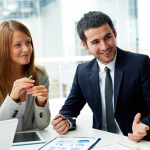 Implementation
With today's advancements in technology, it's much quicker and easier to design, upgrade or troubleshoot an existing infrastructure. Wether you're building a new facility, renovating your current one or simply looking to upgrade any of your current systems, we've got it covered.
We can work with you to create an infrastructure that works best for your business or help you upgrade your current one to keep you up-to-date with the newest advancements in telecommunications. All voice, data and fiber terminations are tested and certified according to standard requirements and ratings. All installs are accompanied by printed or CD-ROM versions of test results, as well as an As-Built blueprint.
Voice & Data Systems are terminated in the telecom closet on a 24, 48 or 96 port patch panel or BIX block (depending on voice system installed) and travel outward to each end point location where they are terminated on a category rated RJ45 connector, plated and labeled accordingly.
Fiber Optic Systems are terminated in the telecom closet within a wall or rack mounted fiber splice enclosure. Each fiber is fusion or mechanical spliced to the appropiate ST, SC, LC, FC, etc. connectors. Each end point is labeled accordingly.